Contact us for quotes and more information
Offices
Av. Puerto de Mazatlán #406 C.P. 82050 Col. Parque Ind. Alfredo V. Bonfil. Mazatlán, Sinaloa
PINSA

Av. Puerto de Mazatlán #406 C.P. 82050 Col. Parque Ind. Alfredo V. Bonfil. Mazatlán, Sinaloa
AVISO DE PRIVACIDAD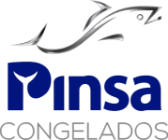 PINSA Comercial S.A. de CV (hereinafter "PINSA") with address at Paseo de la Reforma 295 Floor 11, Cuauhtémoc, Cuauhtémoc Delegation, Postal Code 06500, Mexico City, Mexico, informs users of the pinsa.com website, and who They contact us by phone or email, that PINSA obtains your personal data, by filling out the forms on the website, providing a service and / or direct contact via email, phone or social networks.
Therefore, in terms of the provisions of the Federal Law on Protection of Personal Data Held by Private Parties (the "Law"), it states that the personal data that is provided to PINSA will have a legitimate, controlled and informed treatment, to effect of guaranteeing the privacy and the right to self-determination of the Users.
WHAT DATA WE COLLECT AND WHAT WE USE IT FOR
Remember that you are responsible for sending or completing personal data through requests, questions, records, forms, formats, emails that are requested or made available through this website, networks or by telephone. PINSA may request and process the following data depending on the purpose:
Offer you a personalized experience on our Website. Data processed: Cookies, IP address, web beacons
Having, maintaining or following up on a relationship of distributor or sale of PINSA products. Data processed: Name, telephone, RFC, address, email
Your interest to contact us or send you some information about PINSA or our products. Data processed: Name, telephone, email and comments
Receive a complaint or recommendation of our products. Data processed: Name, address, telephone, mail
Participate in a dynamic through social networks. Data processed: Name, telephone address, mail and images
You can oppose the purpose of sending you advertising information (secondary purpose) at any time without affecting the fulfillment of the other purposes or legal relationship with you.
PINSA will never collect information that is considered Sensitive Personal Data. Likewise, we inform you that not all the Information requested is mandatory, but only that which is made known to you through the requests, records, forms, formats, contracts or emails through which the information is collected. information.
Cookies are small text files that a web server sends to the User's computer upon entering the PINSA website, which serve to provide better attention to our products and / or services. The cookies of a session remember the activity that you carried out previously on the PINSA website. Persistent cookies even make it possible to save your preferences in the various sessions in which you visit the website, which allows us to personalize, for example, the way in which said site makes the information of your interest available to the User.
Likewise, cookies can be used to prevent us from displaying notices, news and / or recommendations that may interest you, in accordance with your previous activities on our website. Cookies are also used to implement strategies that allow us to raise the quality of our products and / or services.
Visit counters, or web beacons, are generally graphic images that are placed on a website and are used to count the number of visitors to a website or may even allow access to some cookies. The use of beacons on our website is intended to reflect statistics regarding the products and / or services that are of interest to you. These visit counters normally do not collect information other than what the browser provides as a standard part of any internet browsing. If you chose the option to disable cookies in your internet browser, the visit counter will not be able to specifically track your activity.
Some websites or applications on our website may use locally stored objects, such as Flash cookies or HTML5 local storage. These types of locally stored objects are used for purposes similar to those of cookies, but they can generally contain a greater amount of data than that of browser cookies. You can modify the settings of your Flash player using the Configuration Manager according to your preference on storing shared local objects, including disabling shared local objects only for certain websites or totally disabling the storage of shared local objects for all sites. Web.
Most internet browsers or browsers allow you to disable or allow the use of cookies. You can also delete cookies from your computer if your browser allows it. If you disable cookies, you may not be able to use certain parts of our website and it may be necessary to reinstall a reject cookie. In any case, you will have various options to limit the access of cookies and web beacons from our website to your computer.
PINSA uses the most advanced technology at its disposal to protect the Personal Data provided. This technology, in the case of the website, securely stores and prevents the interception of the Personal Data provided. PINSA, through the most advanced technology at its disposal, will establish security measures: administrative, technical and physical to protect personal data against damage, loss, alteration, destruction, or unauthorized use, access or treatment.
To fulfill the purposes described, your data may be sent to suppliers, distributors or related parties or PINSA's commercial partners, whether national or foreign, who, where appropriate, will use personal data for the same purposes described in this Notice of Privacy.
The express and / or written consent for the treatment of the data or transfers that require it will be obtained through the requests, records, formats, contracts or any other means established by PINSA for this purpose. The referrals for the purposes indicated here do not require your consent as they are within the exceptions of article 37 of the Law, however, it is very important for PINSA that you know them.
You will have the right to exercise at all times your right of access, rectification, cancellation or opposition, as well as revoke your consent as established in the Law and in this Privacy Notice. To exercise these rights, you must send us an email: privacy@pinsa.com
PINSA will respond to requests for the exercise of the rights referred to in this Privacy Notice, in a maximum of 20 business days or, where appropriate, will notify you of the extension of this term when there are justifying reasons. For the attention of any of the rights or the revocation of the consent it will be necessary:
The identity of the owner or his legal representative is accredited with a copy of the official identification, and a document stating the powers of the representative.

The requirements of article 29 of the Law are attached to the request.

The means by which you are required to be notified, obtain information and respond to your request from which you can choose: a) via email (data messages) or; b) physical route (simple copies); In the latter case, the owner or his representative must personally collect the notifications at the PINSA facilities.
In the case of the right of access, PINSA may make available simple, certified copies, audio, video, image files or data messages, as appropriate.
You can limit the use or transfer of your data at any time by informing PINSA of this circumstance.However, these data are necessary for the purposes described in this Privacy Notice, so by not having them or not allowing them to be obtained, it would prevent you from being in conditions to fulfill the purposes. In the case of advertising and marketing purposes you can, in addition to what is contained in the previous paragraph, register in the Public Registry of Consumers provided for in the Federal Law on Consumer Protection.
PINSA maintains constant reviews and updates to this Privacy Notice, so it is necessary to reserve its modifications. It was last updated on April 1, 2017.
Any modification to this Privacy Notice will be published and will be available published on the PINSA website and may be requested at any time by you before PINSA.
IF YOU HAVE ANY DOUBT OR QUESTION REGARDING THIS PRIVACY NOTICE, PLEASE CONTACT US AT THE FOLLOWING ADDRESS:
:
privacidad@pinsa.com